Public Guardian offers Scottish power of attorney clarification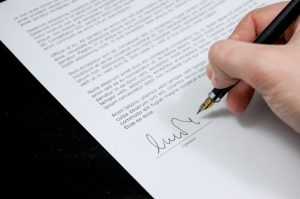 Powers of Attorney were in the news in England last week, with a judge expressing some concerns about the potential for (particularly financial) powers to be abused.  The Public Guardian for Scotland, Sandra McDonald, issued a statement noting some of the differences with the Scottish system.  She said that, whilst some of the safeguards are the same in both jurisdictions, the style of PoAs in Scotland means that the granter states what specific powers are to be conferred.  Additionally, in Scotland most PoAs are drafted by solicitors on the instruction of the client (granter), and an assessment of capacity is required by either the solicitor or a GP – a critical safeguard.
Readers should be reassured that Power of Attorney remains an important safeguard for everyone in Scotland.  Worst of all is having no-one who is authorised to safeguard you and your assets, even if only until a guardian is appointed, when urgent decisions are needed.
The full statement from the Public Guardian can be found here.
Further comment and advice can also be found on the Law Society of Scotland website.