My Power of Attorney public awareness campaign: Protecting your rights in Scotland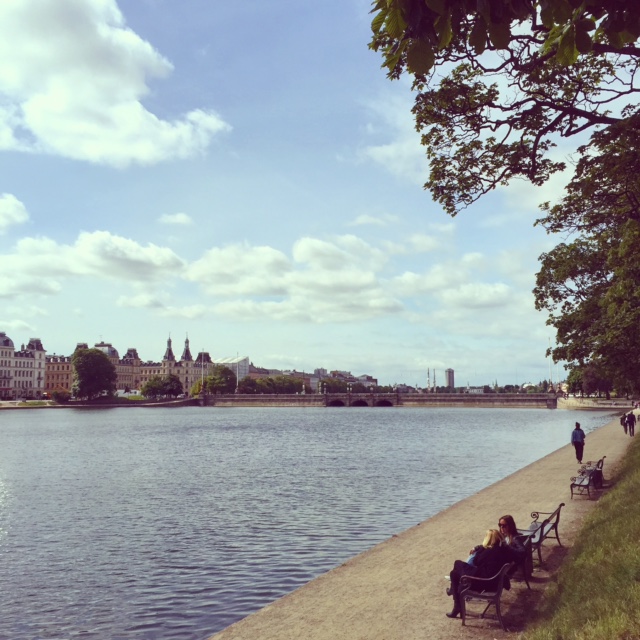 Last week was the 26th Alzheimer Europe Conference held in Copenhagen, Denmark. The theme this year was "Excellence in dementia research and care", with many aspects of living with Alzheimer's discussed from experts around the world. Our Adult Services Manager Jill Carson spoke at the Legal Issues session on Tuesday, spreading awareness of our campaign to 'start the conversation' with My Power of Attorney. We caught up with her to get more insight into the conference and it's relation to our cause.
Why is PoA relevant to Alzheimer's?
Many people who develop dementia will, as the disease progresses, lose the capacity to make decisions for themselves. They will have difficulty understanding and using language and the memory difficulties are likely to affect the ability to carry out even fairly simple activities of daily living. Power of Attorney (PoA) is a process that allows you to appoint someone you trust to make decisions on your behalf when you are no longer able to do so.
You can give your Attorney financial powers (to make sure for example that bills still get paid) and welfare powers (to make decisions about your health and wellbeing). It's something that you have to put in place whilst you are still able to make decisions. Once the PoA document is registered with the Office of the Public Guardian (OPG), welfare powers come into effect only if you lose the capacity to make your own decisions. If you don't put a PoA in place and you lose the capacity to make decisions, no-one can take decisions for you without going to court to be appointed.
What were you talking about in Copenhagen?
I spoke at the Alzheimer Europe conference in Glasgow two years ago, when our Power of Attorney Campaign had been going for just a few months. It's great to be talking at the conference again, to update the delegates on the success of the campaign. We were able to demonstrate a 33.3% rise in the number of people in Glasgow who registered a Power of Attorney with the OPG in the year following the start of our campaign.
What have the responses to the campaign been?
Our PoA website mypowerofattorney.org.uk has a wealth of material to help people to understand PoA and the process they need to go through to appoint an attorney. During our last campaign we attracted over 8,000 visitors to the website. We've used both television and social media advertising to reach as many people as possible, with over our TV ad reaching over a million people in the Greater Glasgow and Clyde area.
Also speaking at the conference was Adrian Ward from TC Young. Alongside Jill, he commented on the success of our PoA campaign stating that; 'The savings to public funds in having more attorneys available to make prompt decisions has fully justified the cost of a repeated television advertising campaign, encouraging people to consider making powers of attorney.'
This conference has been a great opportunity to showcase the work we have done in the Greater Glasgow and Clyde areas, and to encourage others to 'start the conversation' with us