The Power of Attorney Summer 2016 Campaign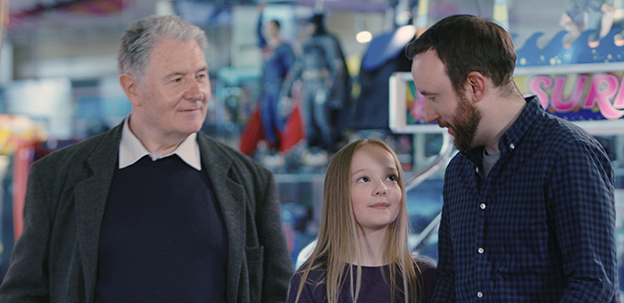 Over the coming summer months, our campaign will continue to grow. We will inform more and more people about the importance of Power of Attorney (PoA) for themselves and their families. You will see a new series of TV commercials broadcast across the West of Scotland and Tayside as well as posters & outdoor advertising. We want people to keep talking about Power of Attorney until everyone has one!
The partnership between My Power of Attorney and the NHS has continued to expand. More Scottish council areas are now involved and we are delighted to welcome the support of the Office of the Public Guardian (OPG).
As the administrative organisation that all continuing and welfare Power of Attorneys are registered with, the OPG has always been an important element of our work. Public Guardian Sandra MacDonald said:
'The OPG has worked with the campaign to bring our unique insight to some of the main myths and misunderstandings around Power of Attorney. These have been released in a series of short "myth busting" videos. We hope these will inspire discussion and debate as well as dispelling any misconceptions' the public may have.'
Ultimately, we hope that you will take this opportunity to find out as much as you can about Power of Attorney. PoA is not only relevant to your elderly relatives. It is relevant to you, your partner or spouse, your parents, siblings, children, grandchildren, friends, and neighbours. Without it, you're taking a chance that decisions about your life, or the life of the ones you love, will be made by strangers. Don't gamble on your future. Power of Attorney is your safest bet.
Don't forget to follow us, and share the message, on Facebook and Twitter.